Sarengue® – Salsa and Merengue Fitness
The recreational sport with Latin-American rhythms.
Doctors/sports physicians We would be pleased to send you further information material as well as patients` flyers.Simply contact us via the contact form. Information for physicians/sports physicians Dear orthopaedic conservative physicians, specialists for general medicine, internal medicine and neurology, in addition and complementary to your wide range of rehab measures, we would like to offer …
What is Sarengue®?
Sarengue® is a fitness and rehabilitation program with medically proven effects developed by Alexandra Bernhardt!

The notion Sarengue® comes from the dance styles Salsa and Merengue.
Become a workshop trainer and thus help your patients with this great alternative remedial method.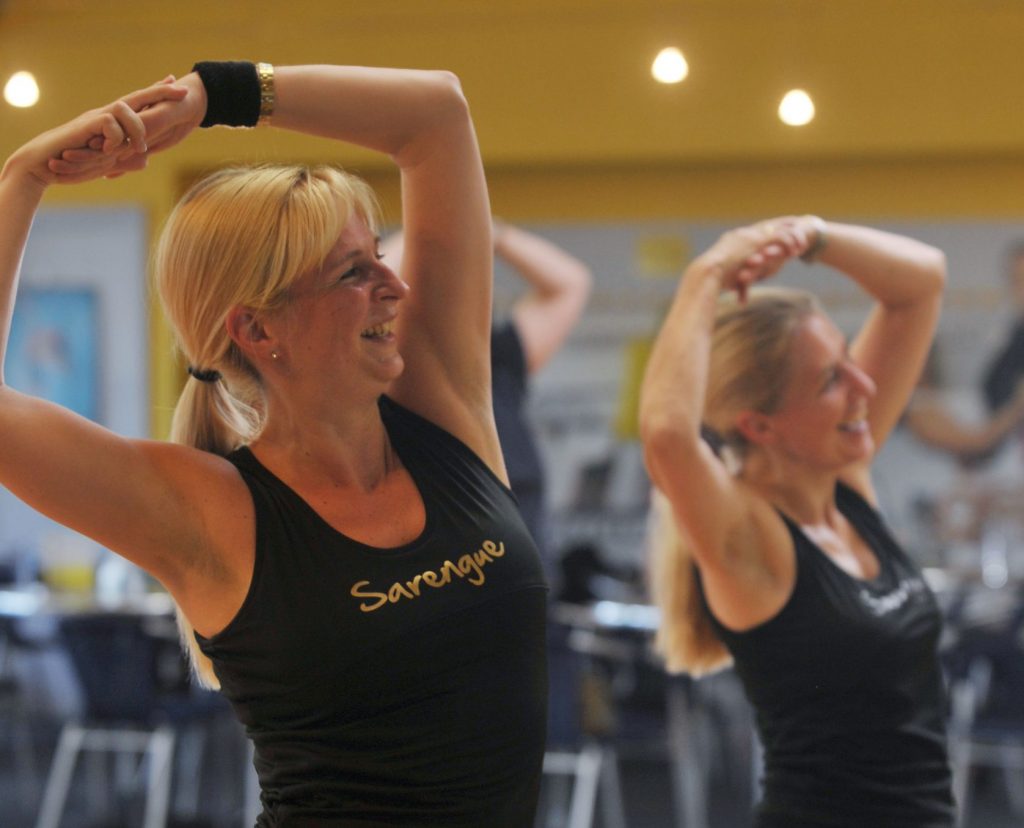 Free of charge for cancer patients

We would like to offer all people with cancer the opportunity to participate once a month in one hour of Sarengue® for free
So I can only recommend Sarengue® and I'm incredibly grateful to Alex, because she and Sarengue® played a big part in making me feel so good all the time and I never thought about giving up.
Read the field report
The feel-good programme with rhythm and great mood
Scientifically proven::
(with participation at least once a week)
Especially effective at:

overweight – chronic pain and in prevention
Our Sarengue® Centers are constantly expanding
Medical health sport with fun –
Guaranteed by trained instructors
We are constantly looking for further location possibilities!
Become a Sarengue® Instructor now and offer this unique fitness program in your practice, clinic or rehabilitation facility!

Dr. med. K.P.
Kammerer
Sarengue®, physiotherapy to feel good for the entire musculature. Skeleton-related muscle training with a high fun factor for young and old thanks to personal trainers who also address individual problems.
read field report
Also important: For the first participation, please be there half an hour before, because of the introduction to the program. Please wear comfortable clothing (sportswear) and sturdy shoes with slippery soles (no sneakers!!) or thick woollen socks (without stoppers)