Sarengue® – Salsa and Merengue Fitness
The recreational sport with Latin-American rhythms.
Hilde wrote to us from the USA. Hello Alex, I could not help it again! Vacation is very nice, but not without Sarengue®. So I did some exercises on my balcony or by the pool ! Some other ladies got curious and asked me what I was doing. Of course I told them what Sarengue® …
What is Sarengue®?
Sarengue® is a fitness and rehabilitation program with medically proven effects developed by Alexandra Bernhardt!

The notion Sarengue® comes from the dance styles Salsa and Merengue.
Become a workshop trainer and thus help your patients with this great alternative remedial method.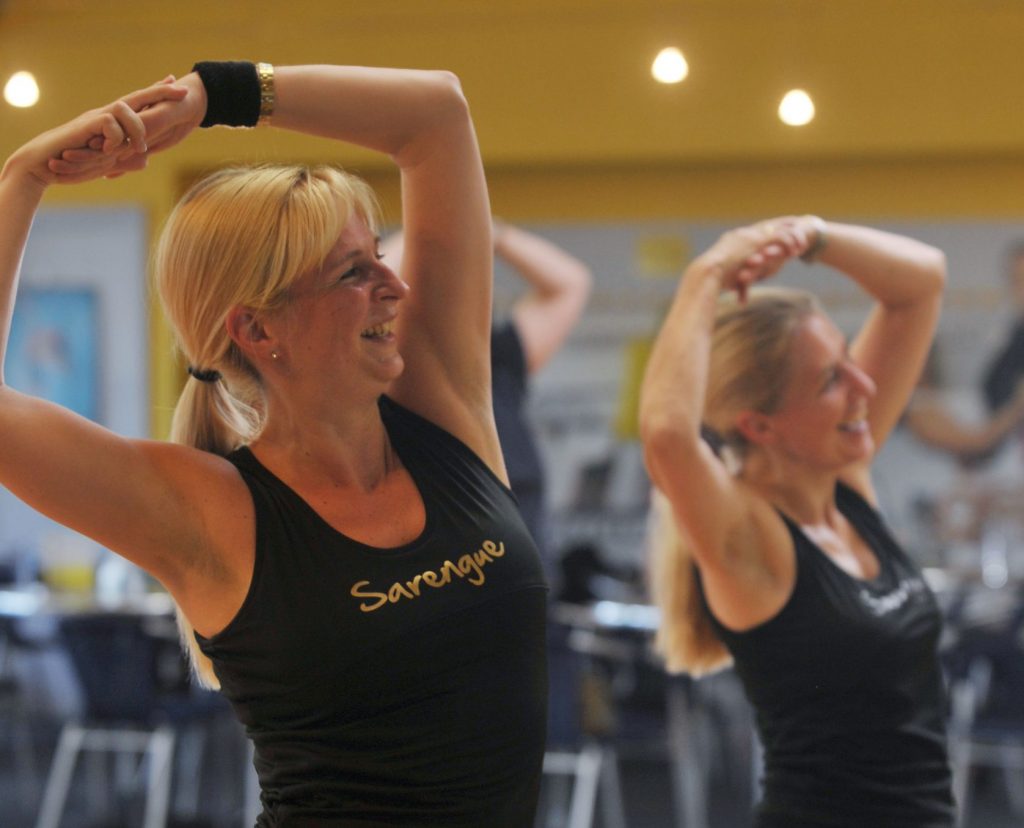 Free of charge for cancer patients

We would like to offer all people with cancer the opportunity to participate once a month in one hour of Sarengue® for free
So I can only recommend Sarengue® and I'm incredibly grateful to Alex, because she and Sarengue® played a big part in making me feel so good all the time and I never thought about giving up.
Read the field report
The feel-good programme with rhythm and great mood
Scientifically proven::
(with participation at least once a week)
Especially effective at:

overweight – chronic pain and in prevention
Our Sarengue® Centers are constantly expanding
Medical health sport with fun –
Guaranteed by trained instructors
We are constantly looking for further location possibilities!
Become a Sarengue® Instructor now and offer this unique fitness program in your practice, clinic or rehabilitation facility!
Also important: For the first participation, please be there half an hour before, because of the introduction to the program. Please wear comfortable clothing (sportswear) and sturdy shoes with slippery soles (no sneakers!!) or thick woollen socks (without stoppers)